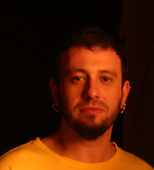 Meu nome é Fábio, sou de Limeira-SP e trabalho com animação e ilustração 3D.
Atualmente desenvolvendo para TV e mídia digital, ilustrações para publicidade,
personagens, entre outros projetos para vários segmentos.
Estou sempre tendo idéias, estudando novas ferramentas e possibilidades,
se você gostou dos meus trabalhos, entre em contato!
Obrigado pela visita!

I´m Fábio from Limeira/São Paulo, Brazil and I´ve been
a 3D Generalist artist for years. Currently, I´m working on creating spots for TV,
digital media, illustrations for advertising, characters and other freelance projects.
I´m always having ideas, improving my skills. If you enjoy my works, get in touch!
Thanks for visiting!



Tutorial - Photoshop For 3D:




Tutorial que escrevi para o livro "Photoshop
for 3D artists | v1" da revista britânica 3dcreative
Confira!

This tutorial I wrote for the British book "Photoshop
for 3D artists | v1" from the 3dcreative magazine
Check it out!


Rigged Character: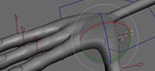 Personagem rigado para estudo - 3DS Max
Download!

Rigged 3DS character available for studying
Download it now!